Atata Templates Visual Studio extension has been released.
A set of project and item templates for web automated testing using Atata Framework. The extension contains:
Atata Test Project project template
Atata Page Object class template
Atata Control class template
Atata Trigger class template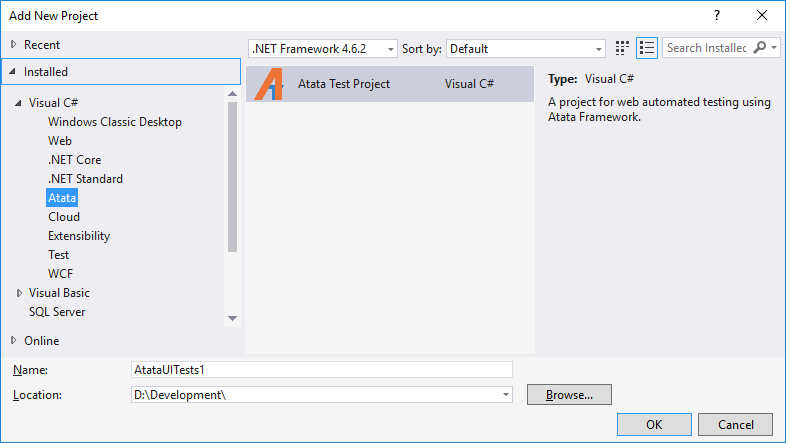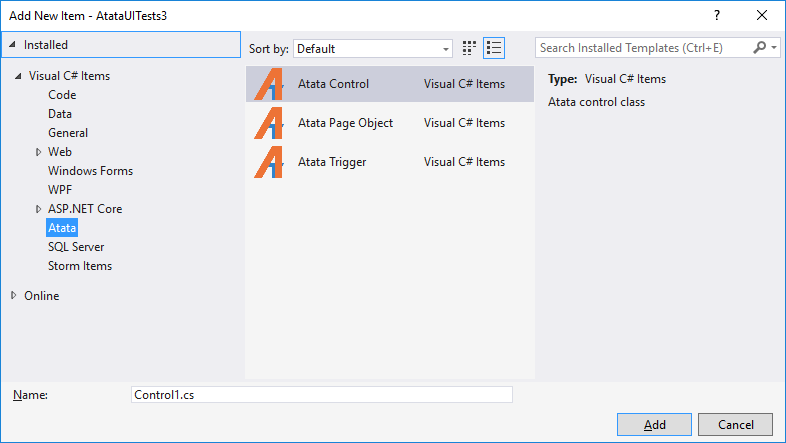 All templates are located on Visual Studio's New Project and New Item windows inside Atata category.
Extension supports: Visual Studio 2012, 2013, 2015, 2017.